Your partner in legal and healthcare IT support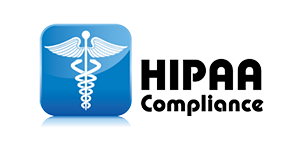 Are you running a medical office, dental office or legal practice and looking for an IT support consultant to ensure your business is HIPAA compliant? At Morgan Networks we are familiar with the unique technologies of the medical and legal industry and understand the many complex challenges associated with HIPAA compliancy regulations. Understanding the need for electronic medical records with the regulatory issues of remaining HiPAA compliant, can be overwhelming. But with our knowledge and skills we can ensure your business is meeting all the requirements.
Trust us to keep your computer network stable, your software functioning properly and your customers data secure. With enhanced security, improve quality measures and remain HIPAA compliant. Say goodbye to costly downtime and ongoing computer problems with Morgan Networks legal and healthcare IT support.
Entrusting us to be your legal or healthcare IT support network experts we will:

Protect your electronic resources – ensure legally mandated privacy
Keep computer networks solid and reliable
Maintain software is properly integrated for dependability
Keep Data secure and protected
Remain HIPAA compliant
To keep your practice or firm moving forward, you need reliable legal and healthcare IT support. Keeping compliant with HIPAA regulations can be easy by outsourcing you healthcare IT support with Morgan Networks. We will oversee your IT network keeping your data safe, secure and private. With your healthcare IT support expert you will know that your computers and networks are current, management and maintain by a IT certified tech.