Fast, reliable and affordable computer repair.
Is your computer running slow, are you having connectivity issues? If your computer goes down, it can be very alarming and you need a reliable company that can have you up and running fast! Morgan Networks provides the very best reliable, affordable computer repair with fast turnaround. We also provide technical support for servers and networks. From the smallest to largest possible problems we provide the best service for computer repairs and installation in Southeastern Idaho.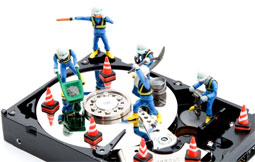 Morgan Networks understands the importance of having your computer system fully functional, and that your system stays up and running. Our expert staff is trained in all areas of information technologies. We will provide you with an easy to understand explanation of technical problems and solutions, regardless of your computer experience. We know that your computer system is an important investment so we make sure you get the very best equipment, through our computer repair service.
Our computer repair shop can handle any situations from virus removal to motherboard replacement, we can repair and maintain your network servers, desktop terminal, personal computer or laptop and all computer repairs come with a *30 day limited warranty.